Being part of a church should empower you to live your life. Whether you want to grow spiritually or learn to be a better parent, we know some resources that will help you. We don't want to overwhelm you with too many, so check out some of our favorites below:
Growing Spiritually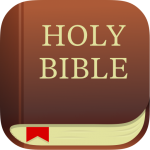 YouVersion: It's a great Bible App for your iphone, ipad or android device. As you grow spiritually, you will be better able to lead your child. Not only can you follow along with the sermon weekly thru live events (and check out the group for Deep Water), you can find daily reading plans and devotional material to help you grow spiritually here.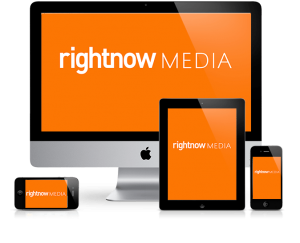 RightNow: It has been called the Netflix of Christianity. There are over 10,000 Christian videos. You'll find everything from an in depth study on Galatians to popular kids videos like 'What's in the Bible' or 'VeggieTales'. Since we want to give you the tools to explore faith and/or help you grow as a believer, as a regular attendee or guest, it's our free gift to you.
Parenting
Want your kid to enjoy reading the Bible, but not sure what Kid Version to get? It can be confusing and overwhelming.
Parents at Deep Water have found Jesus Storybook Bible to be a helpful Bible to introduce the stories of the Bible to children while pointing them to Jesus. While recommended for kids 4 and up, some of our parents have used it for younger preschoolers.
Amazon description:
The Jesus Storybook Bible tells the Story beneath all the stories in the Bible. At the center of the Story is a baby, the child upon whom everything will depend. Every story whispers his name. From Noah to Moses to the great King David—every story points to him. He is like the missing piece in a puzzle—the piece that makes all the other pieces fit together. From the Old Testament through the New Testament, as the Story unfolds, children will pick up the clues and piece together the puzzle. A Bible like no other, The Jesus Storybook Bible invites children to join in the greatest of all adventures, to discover for themselves that Jesus is at the center of God's great story of salvation—and at the center of their Story too.
The Illustrated Bible: The Complete New Testament provides an easily readble text in a format that appeals
 to kids. Fun comic book style illustrations demonstrate what is happening in the text, helping to engage young readers.
Amazon description:
The only illustrated New Testament in unique storyboard frame-by-frame illustrations using the full International Children's Bible (ICB) text. Scriptures and art interact with each other helping children see who is speaking and what the context of the scene is.  Not a paraphrase, but actual ICB verses presented in an inviting, illustrative style for children that encourages reading and learning.